Jorge Bravo
Member of the Board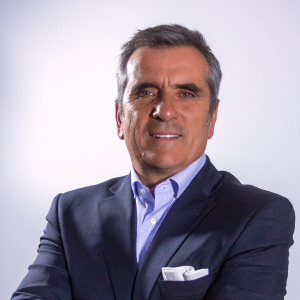 Jorge Bravo
Currently a non-executive board member in ebankIT, also serves as vice-chairman and executive board member at ITSector and non-executive board member in ITSCREDIT.
More recently, Jorge was a board member at Banco Montepio in Portugal for a period of 3 years where he supervised IT, Operations, Debt Recovery, Organisation and the coordination of Opex & Capex Committee. He joined the bank after having spent 5 years at Inapa IPG (INA.LS) as Group COO.
Prior to and amongst several board level responsibilities in different ICT Groups and managerial roles at the banking sector, he was a partner in-charge for FSI advisory services at KPMG Portugal for a period of 8 years having performed international projects in more than 10 different geographies. He that period he was appointed as co-lead partner for quality control at KPMG France Advisory.
In the current year he was invited as a mentor and lead-mentor for the joint program of Techstars and Semapa Next.
Held a BsC in Civil Engineering from Instituto Superior de Engenharia de Lisboa, attended several international management programs, an executive programme at Nova School of Business and Economics and the VCOD programme at INSEAD.
Jorge was a rugby player for more than 20 years and a member of the Portuguese national team.