Moving from reactive to proactive engagement
Companies benefit from a proactive banking approach that leads them to seize the best financing offers and to stay ahead of the competition.
The right balance between flexibility and speed to market
After a quick deployment process, corporate banks can continuously tailor their offer and generate new services according to their target audience.
Constant releases to ensure competitiveness and productivity
Relying on a modular architecture, ebankIT provides continuous releases and updates, matching the growing demands of corporate banking.
A leading digital platform for a new generation of business leaders
Customer Onboarding
Efficient and paperless banking experience
Customer onboarding should take a few moments, not a few weeks. ebankIT eliminates friction on every step, right from the onboarding onwards. Business customers embark on a paperless, fully digital and totally secure journey.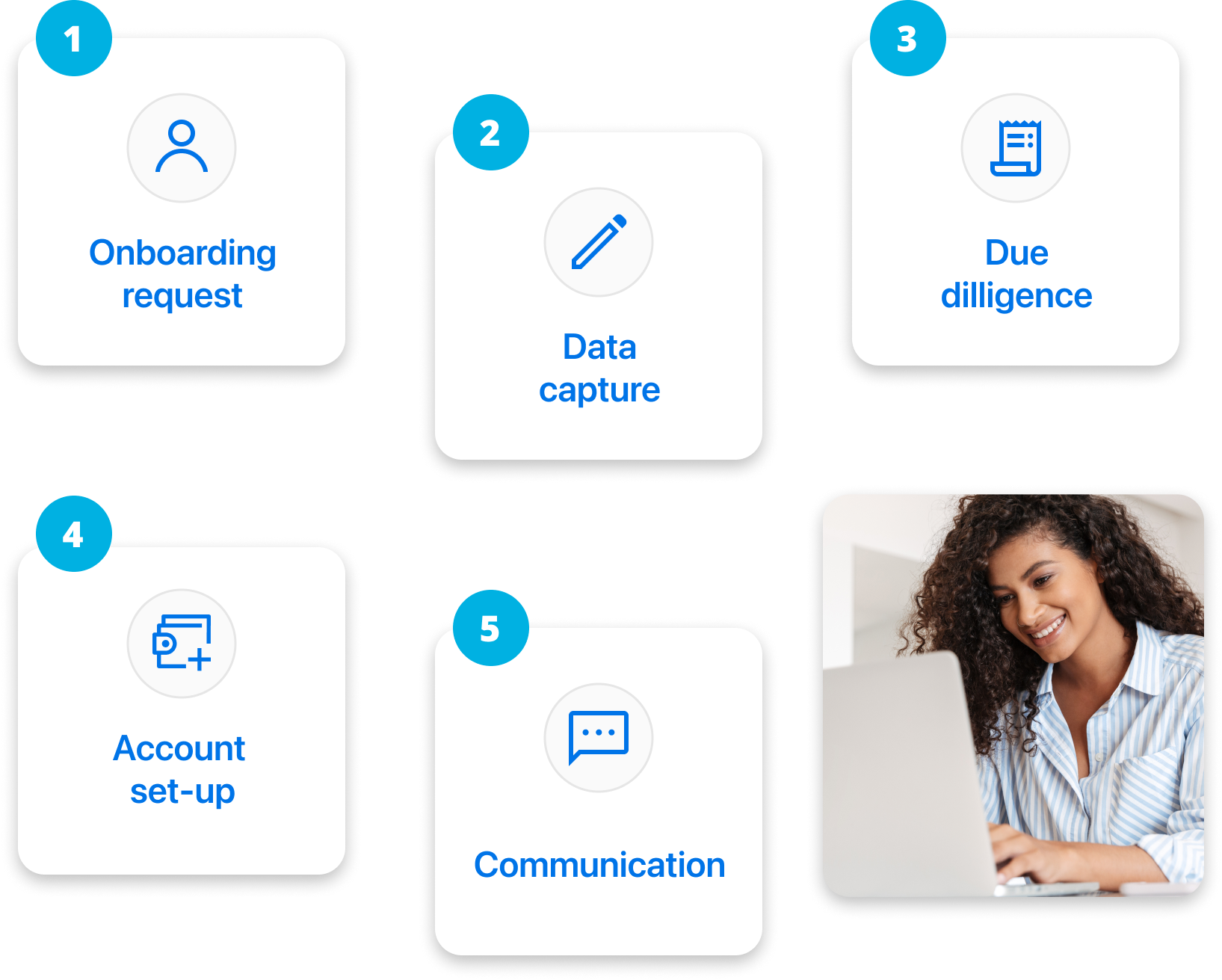 Cross-border Payments
Global business knowns no border
Business leaders need to be constantly connected, wherever they are. ebankIT enables banks and credit unions to offer efficient solutions on cross-border transfers, credit card payments and new payment methods, such as crypto wallets.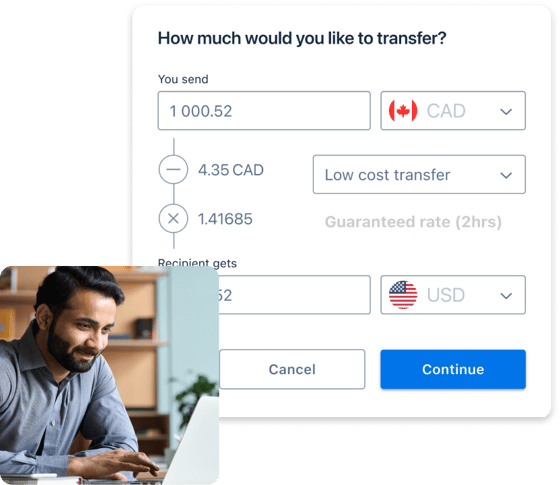 Multi-account management
A single platform, multiple accounts
ebankIT delivers a complete catalog of business banking solutions, including an effective multi-account management platform. Business leaders are powered to manage the cash flow, identify every expense, and reinforce liability protections.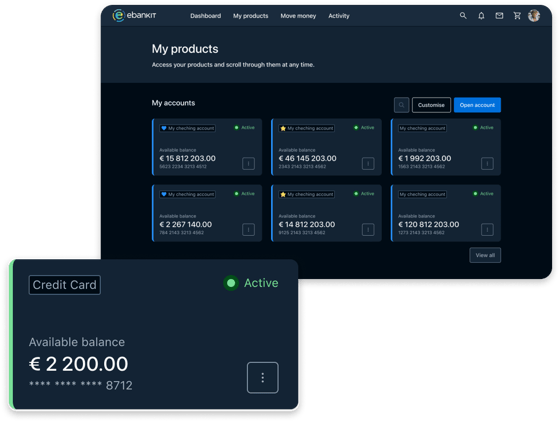 Permission Role Management
A personalized offer for smarter managers
ebankIT empowers banks and credit unions to offer a customizable Banking solution for every business, regardless of their digital prowess or management style. Business leaders are able to easily manage their team's access more effectively.