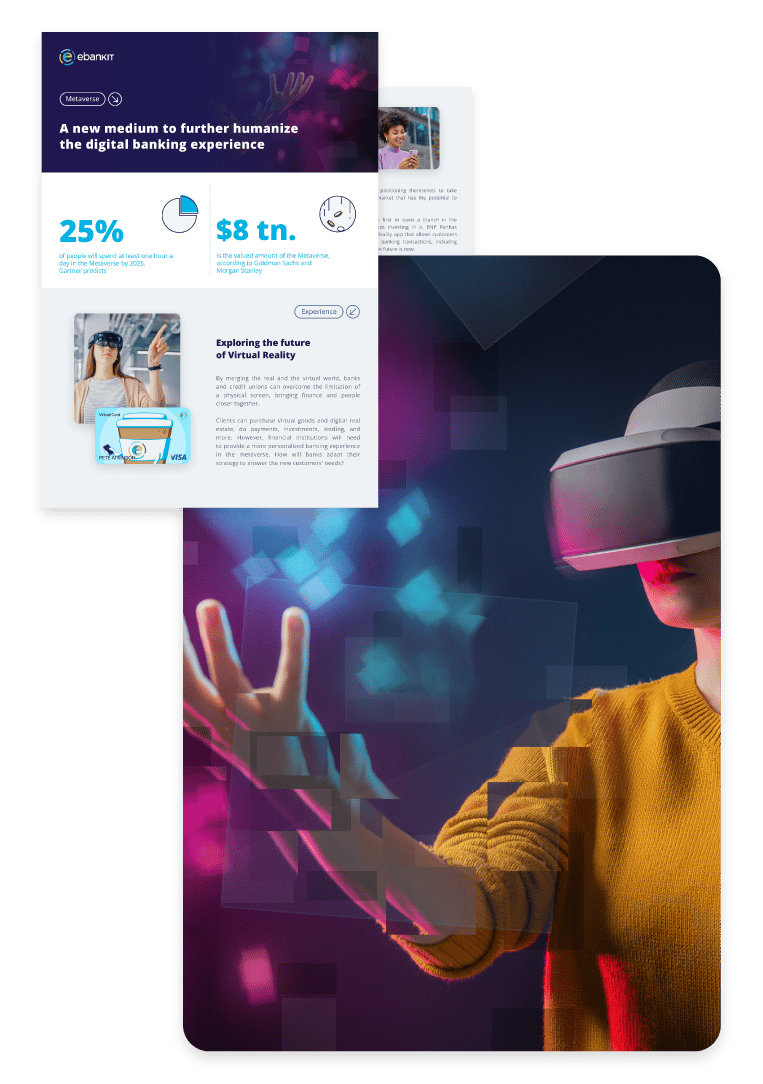 Brochure
The Metaverse:
Step into the future of digital banking
The metaverse has the potential to revolutionize digital banking for financial institutions as well as their clients. By providing customers with a more immersive and engaging experience, banks and credit unions can bring finance and people closer together.
the valued amount of the Metaverse, according to Goldman Sachs and Morgan Stanley
What you will learn
Reach customers in new ways
Offer a virtual interaction that simulate the face-to-face experience of branches.
Humanizing digital banking
Overcome the limitation of a physical screen, bringing finance and people closer together.
Personalized banking solutions
Offer tailored products and experiences based on the data and preferences of your clients.