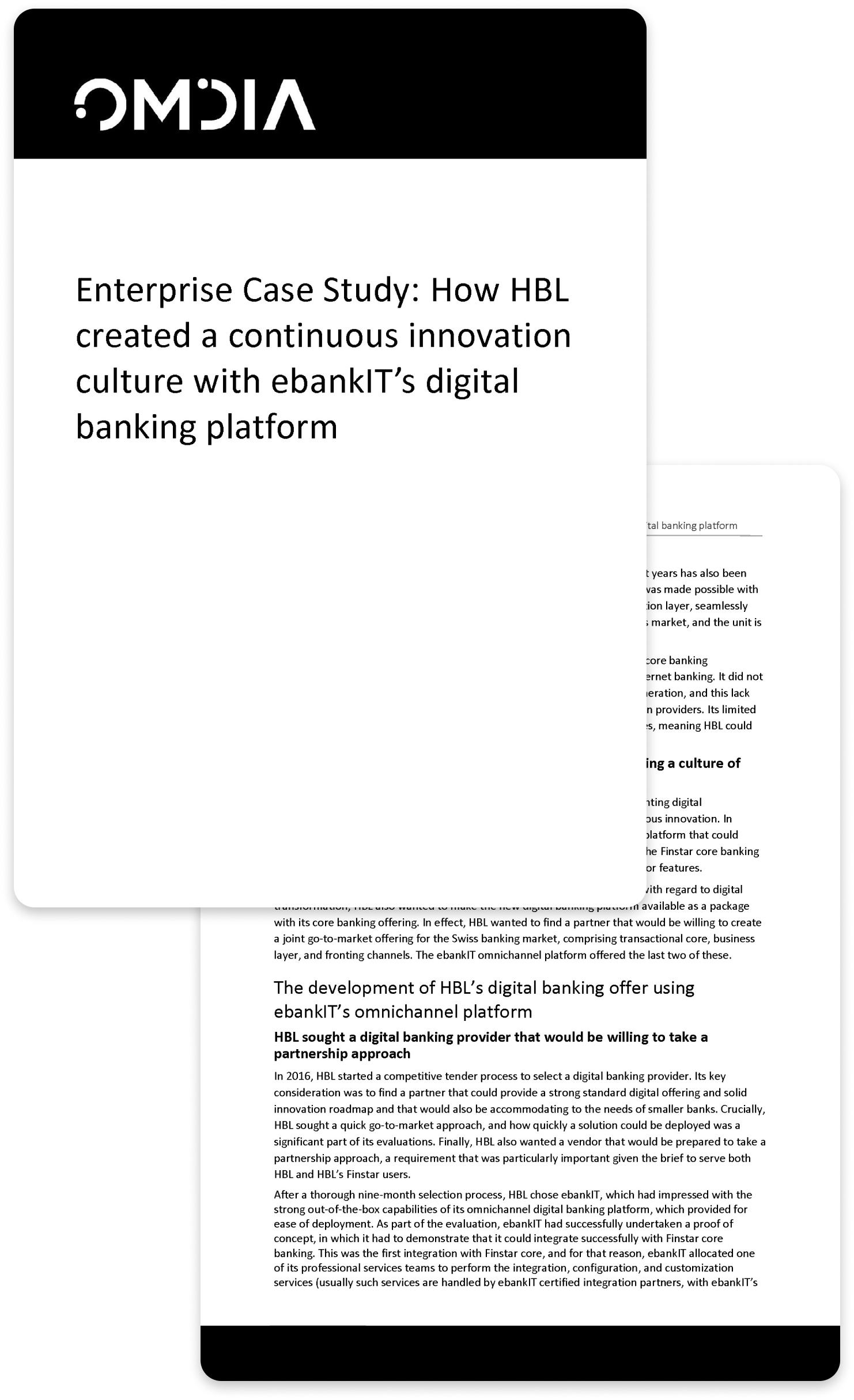 Case study
How Hypothekarbank Lenzburg (HBL) entered a new digital era
HBL's story shows how community banks and credit unions can successfully embrace omnichannel banking, evolving from legacy services providers to digital-first institutions.
In less than 3 months, we were able to provide an e-banking service that met our expectations.
What you will learn
A complete digital banking transformation
HBL revaluated its entire digital strategy with the aim of creating a culture of continuous innovation.
Combining customization with a quick go-to-market process
Using ebankIT's low-code development tool, ebankIT Studio, the new channel design was developed in three months.
A never-ending innovation process
The financial institution can quickly add new requirements, with updates to the platform being deployed every 4 weeks.