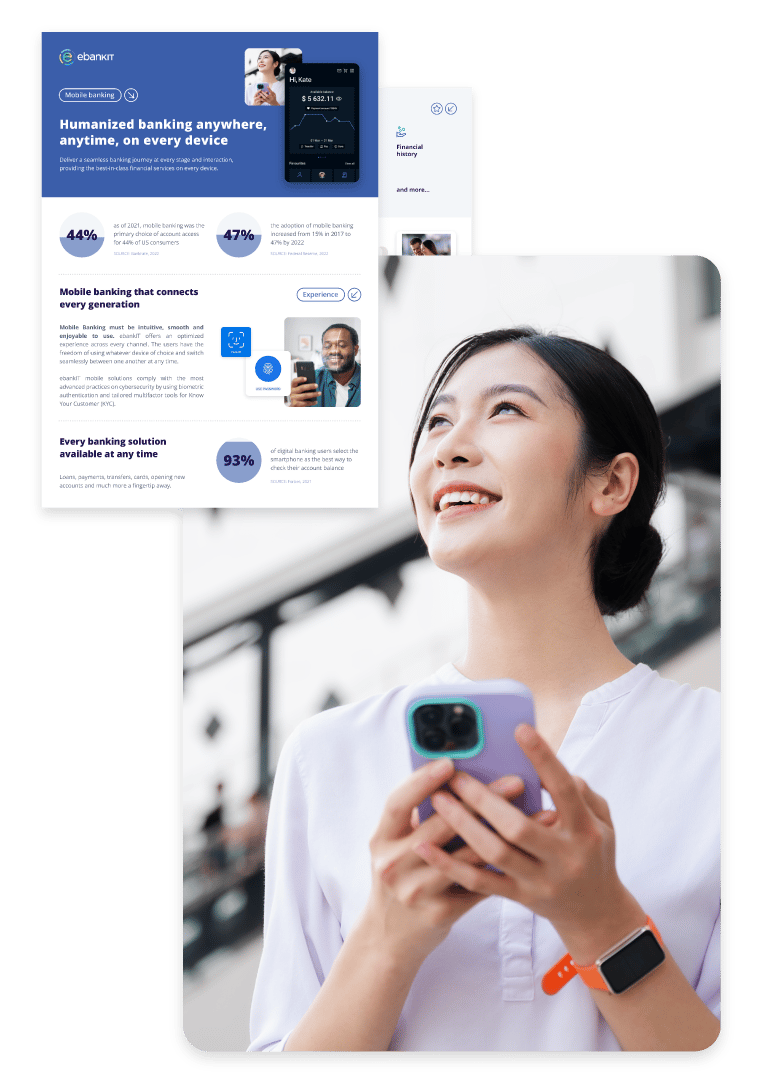 Brochure
Humanized banking: anywhere, anytime, on every device
ebankIT Omnichannel Platform enables banks and credit unions to deliver a seamless journey at every stage and interaction, providing the best-in-class financial services on every device.
of digital banking users select the smartphone as the best way to check their account balance
What you will learn
It's not enough to be responsive
ebankIT offers a mobile-native app that grants the most intuitive and enjoyable user experience.
The benefits of a modular approach
ebankIT's modular approach enables financial institutions to choose which channels they prefer.
A mobile experience powered with AI and Machine Learning
Taking benefit from all the data stored within the banking app, financial institutions can personalize their offer.