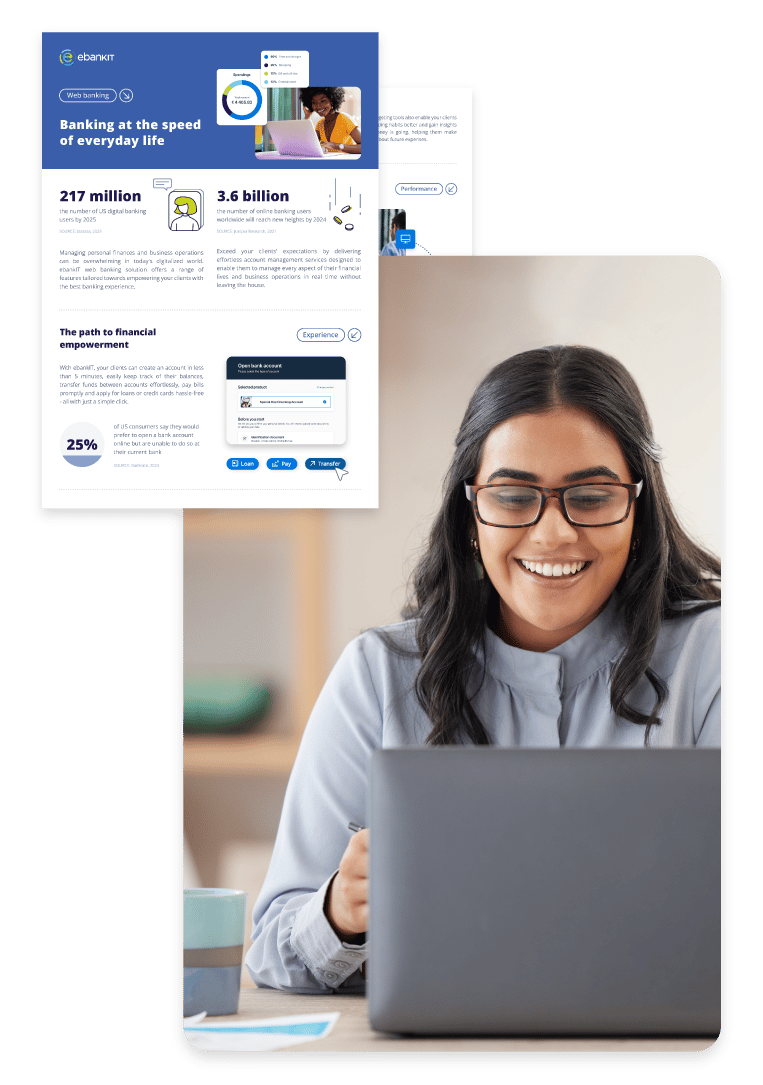 Brochure
Easy and intuitive: the best web banking experience
By adopting the ebankIT Platform, financial institutions offer a complete web banking experience. Customers are powered to manage online every aspect of their financial lives.
of customers feel they save time by managing their finances digitally
What you will learn
Banking at the speed of everyday life
Banking customers save time in simple tasks and gain access to a more personalized banking journey.
Complete omnichannel integration
Customers are free to switch between screens, starting an operation on the laptop and resuming it on the mobile.
Every solution designed with secure-first approach
Consumers benefit from faster and more efficient banking, without compromising security.