Key features
User friendly interface
Simple, clean and intuitive, ebankIT Studio is quick to access and easy to use
Low-code tool
It has already built-in features and code templates with a visual drag-and-drop interface
Easily customizable
Customize the perfect look for your bank or credit union with exceptional themes, menus and dashboards
Time efficiency
Every step is optimized to ensure a rapid flow of the project developments without compromising quality
A user-friendly digital banking tool
Implement new business models and strategies across all digital channels in 3 simple steps. ebankIT Studio provides a user-friendly setup that helps create projects quickly and with minimal coding for every channel at your disposal. The sky is the limit.
that saves time and resources…
Accelerate the development of your projects and save time and resources with ebankIT Studio. Create new transactions for web and mobile banking in record time without needing further external IT assistance.
with a large choice of configurations
Freedom to customize your digital banking channels with different themes, languages, dashboards, menus and more… Add or change useful features and manage the content freely, in only a few clicks.
Save time and energy with ebankIT Studio
Project Configuration
An intuitive project development tool
Create and configure projects easily for every channel with the possibility to select different themes, change region settings, choose the default language and associate a database to your project in simple clicks.
Workflow Orchestration
Fast and dynamic
workflow
You can set up new transactions in only three steps and optimize them by creating an orchestration flow, which can register operations and transactions as well as allow alert notifications if necessary. It will improve the customer experience while saving you time and effort.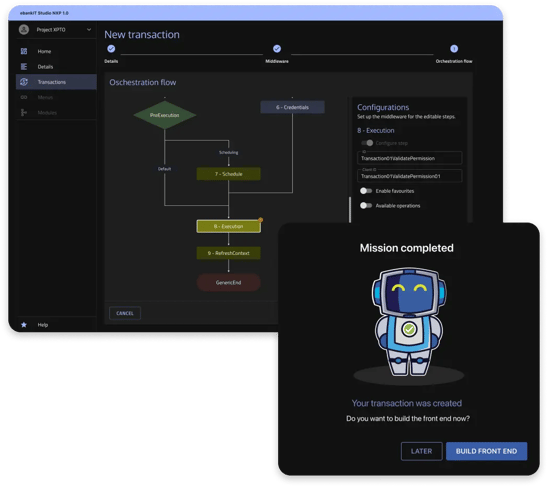 Front-end Customization
Drag and drop and
it is done
Set up the front end with a simple drag-and-drop motion. Choose what controls to use in the workflow and rearrange them in the order you desire to create the best user-friendly page for your clients.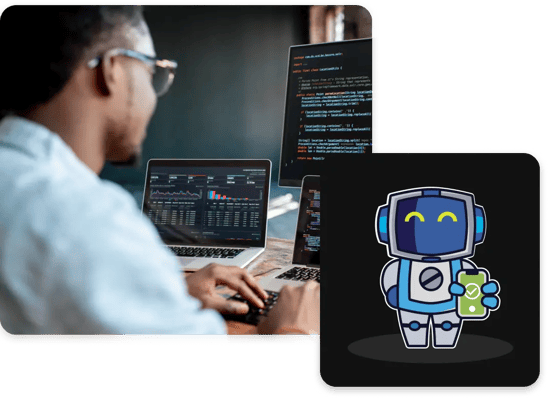 Accelerate the development of your banking services
ebankIT Studio is an easy, fast and intuitive low-code tool that will help you tailor your services to the unique needs of your clients
Discover a next generation digital banking platform that can do both
Flexible and always responsive to change, ebankIT offers a steady stream of innovations, tailor-made to match the complexities of both retail and corporate banking.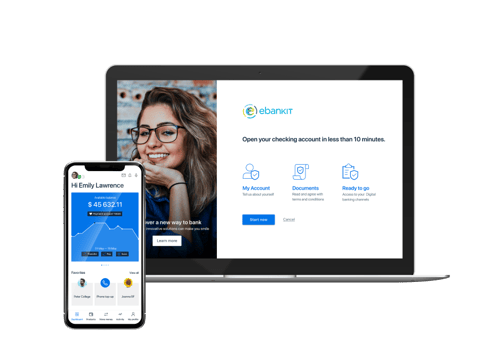 Retail banking
Loans, payments, transfers, cards, opening new accounts and much more. Discover the most innovative and personalized multichannel experience for banking customers of any age, background, or level of experience.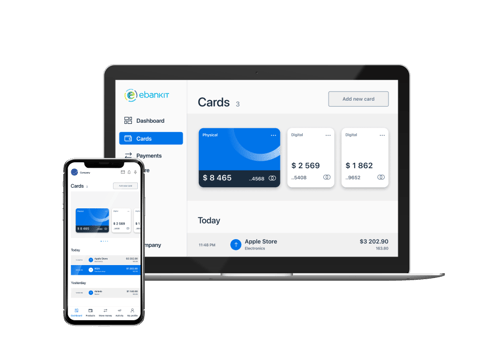 Business banking
Designed with extensive multi-user and multi-currency capabilities, ebankIT helps banks and credit unions to provide the best guidance and widest portfolio for corporate and SMEs across every banking channel.
Want to know more? Ask for a demo and discover the capabilities of ebankIT Omnichannel Platform