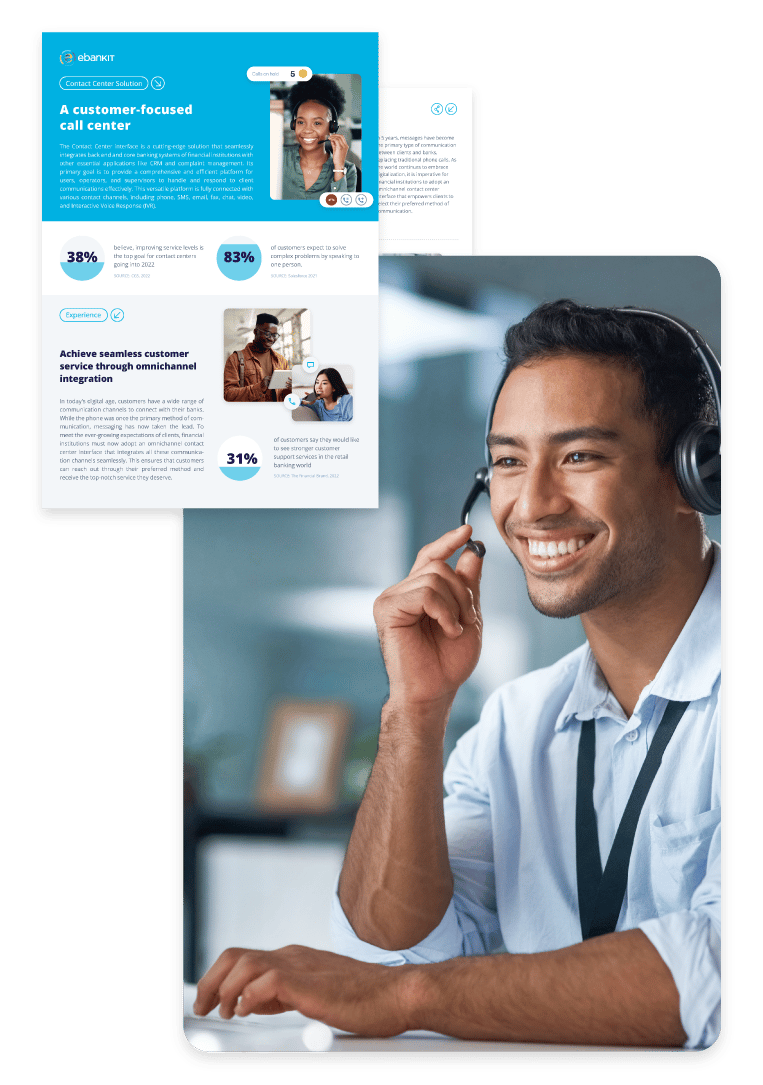 Brochure
Putting customers first: the key to success
Provide a comprehensive and efficient platform for users, operators, and supervisors to handle and respond to client communications effectively. Discover a cutting-edge contact center solution that integrates back end and core banking systems of financial institutions with CRM and complaint management.
of customers expect to solve complex problems by speaking to one person.
Salesforce, 2021
What you will learn
Unlock efficiency
Track daily tasks, procedures, campaigns, and performances through an intuitive contact center dashboard.
Omnichannel integration
As the world continues to embrace digitalization, it is imperative for you to adopt an omnichannel contact center
Improve customer experience
Ensure that your customers receive top-notch customer service through their preferred method of communication.